MALACCA MONKEY HASH HOUSE HARRIERS
The Malacca Monkey is a baby to
Pattaya Monkey Hash House Harriers
from Pattaya, Thailand.
We are the 2nd Monkey chapter after Pattaya Monkey Hash House Harriers and proud to be one. We run bi-monthly once on every third / forth Saturday (depending on available run - trying not clash with any hash event on same date).
The third Monkey in our family were born on 23rd August 2014 namely "Pokan Monkey Hash" from Pekan Baru , Indonesia. It was withness by Pekan Baru local chapters namely Pekan Baru H3, Riau Hazards Hash, No Cibai Hash, Survival Hash, Pattaya Monkey, Bulldog Hash & Harimau hash & etc.
SEE NO EVIL
HEAR NO EVIL
SPEAK NO EVIL
DRINK LIKE DEVIL
Simple rule as Monkey hasher:-
Odd Color Socks
Challenging & exciting Run for Male / Batang Only (Can't Do; Don't Do)
Limited to 40 hasher per run (bi-monthly On every 4th or 1st Saturday)
Voluntary Hare
What Do You Get When U Register & Pay only RM60 for A Run:-
Challenging & Fun Trails
Fun Circle Numerous Volunteer hosts
T-Shirt, Beer, Soft Drink & Snacks at Run Site. Inclusive of On On Foods & BEERS......
Transport to Run Site and return to meeting point.
Every monkey run has it UNIQUENESS....... V dare U! (Can't Do; Don't Do)
Cheers,
Rasputin
---
Powered by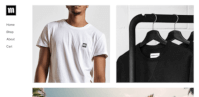 Create your own unique website with customizable templates.